ePaperless Office is easier to secure than traditional file cabinets and can track individual access to each document.
Efficiency is the Key to Your Success
eOffice will save you time. Eliminate filing, faxing or excessive phone calls, keep invoicing electronically for up to 7 years. No sorting invoices numerically, no scanning, no reprinting lost/misfiled invoices.
Everything is in the Cloud.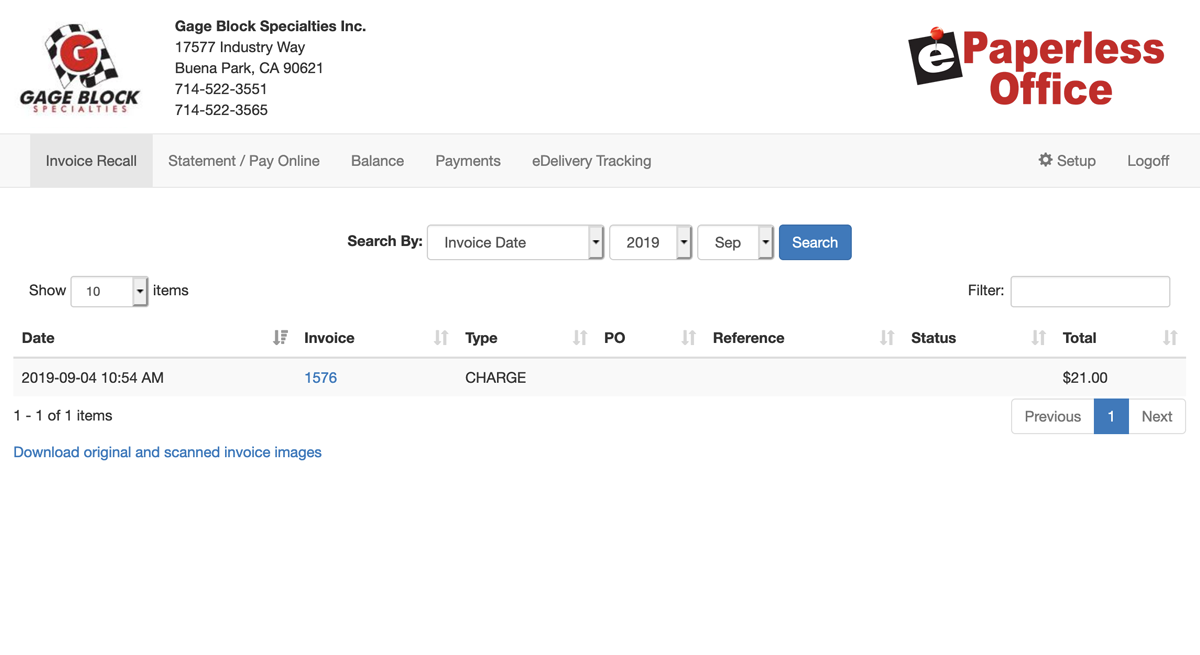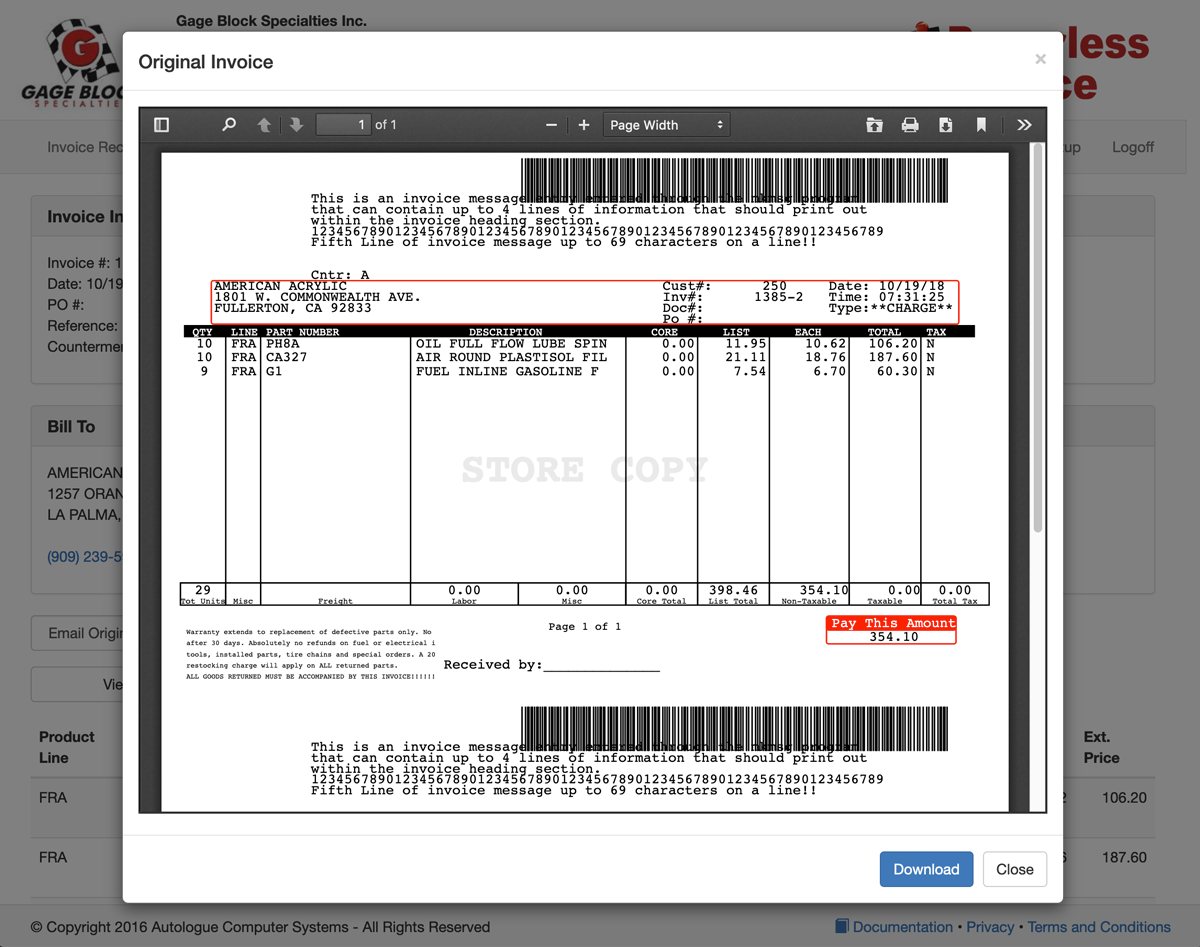 Increase Your Customer Satisfaction
Customers can now view their own statements, invoices and parts purchased, search by invoice #, part #, PO, sell price or description, as well as viewing signatures.
Customers can also pay their monthly statements online whether by credit card or ACH. It's in your bank account the next day.