Refreshed Business Analysis Each Day
Eliminate the Guesswork in your business decisions by utilizing the NEW Power BI
View Business Operations Daily with Win-the-Day-Dashboard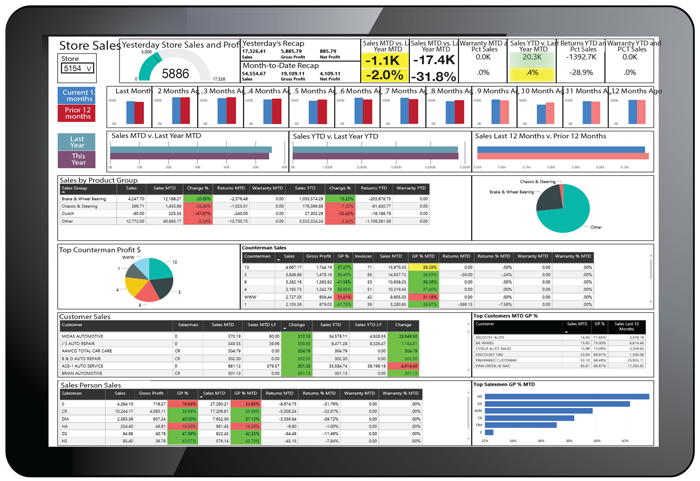 Our AutoCube BI Module Offers:
An interactive, cloud based sales reporting tool. 
View a "snapshot" of your company at the close of business the previous day.
Store Sales & Profit
Sales by Product Group
Counter Staff Sales
Sales by Customer 
Sales by Outside Sales
New Merchandise Returns
Warranty Returns
"Learn how to easily identify areas of your business that have affected your profit margins."
See your Business in a whole new light
Get in-depth details: customized by customer, sales, counterman, product line and more.
Manage multiple locations with ease.
Increase productivity for management. 
Schedule personal efficiently with time-of-the-day sales and counter information, reducing operational costs. 
Measure merchandise return percentages by customer, product line. 
Instantly identify those customers who are not buying your key product lines.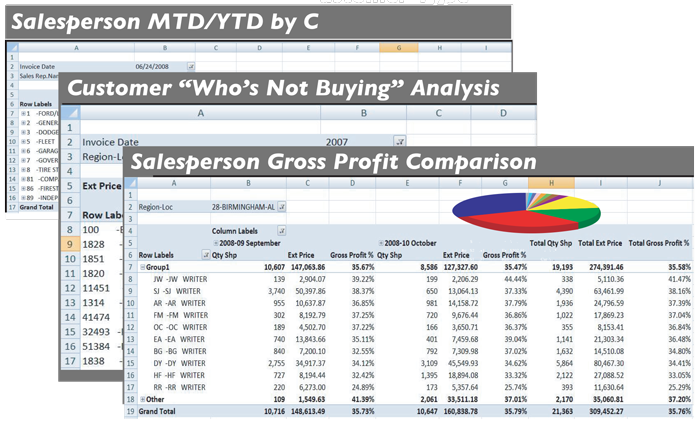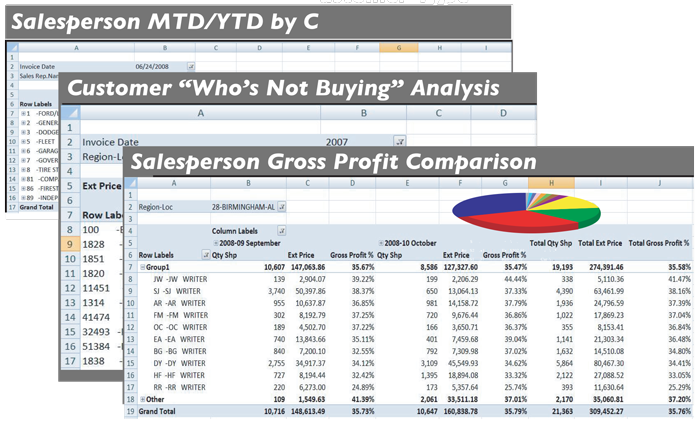 Quick access through Excel & PowerBI
Easily create powerful dashboards that combine graphs, KPI's, conditionally formatted tables, etc.
Strategize Target Market campaigns building revenues faster.
Get ANY-time, self-service access to critical information.
Daily downstreams present valuable data FAR BEYOND what your current management system can report.
Learn More About
the Power of
eBusinessIntelligence