Supersize Your Sales With Our Counterman Incentive Program
With Business Intelligence, you can empower your Counter Staff to be the best of the best. An interactive sales dashboard for quick viewing provides a 360-degree view of key performance indicators, sales goals, and buying trends.
MOTIVATE & INCENTIVIZE YOUR COUNTER STAFF
Reduce Returns:
Ask better questions to sell the right part the first time!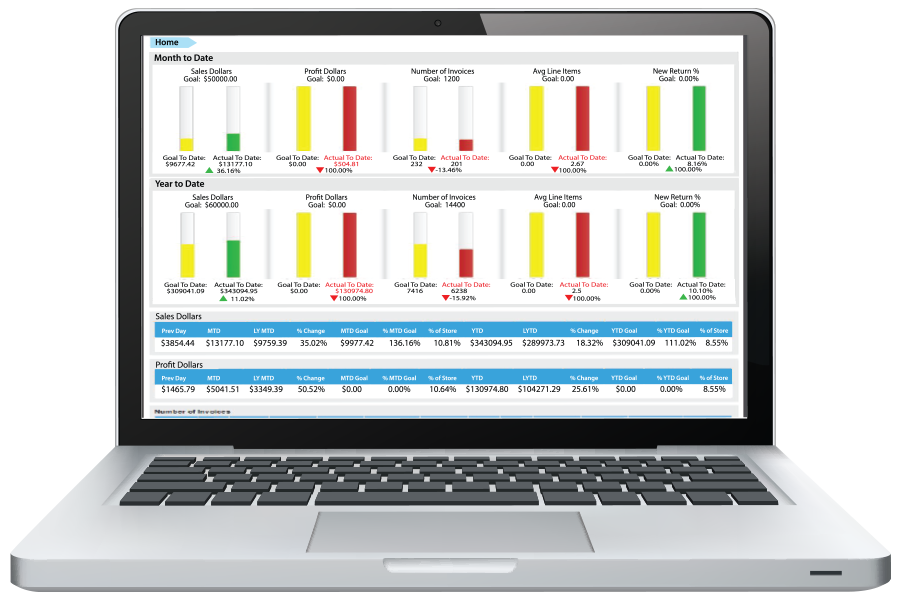 Increase Sales:
Suggested add-on
sale items to increase
your average line items
Easy to navigate dashboard for quick view by counter staff
Combines the power of the cloud, business intelligence and the best attributes of CRM software
360-degree view of key performance indicators, sales goals and customers
VIEW KPI'S WITH EASY TO READ GRAPHS
Build and strengthen your customer relationship & loyalty by capturing their business and personal information. 
A 360 degree view of your customer's personal favorites: sports, hobbies, cars, family, birthday, and email reminders.
Key business info: hours, type, authorized buyers, brand preferences, etc.
COUNTER STAFF BOOSTS
WHOLESALE CUSTOMER SALES
Counter staff can view customer activity daily; when a customer stops buying, an immediate CALL could get that customer back on track.
Monitor return percentages, including new merchandise, warranties & cores. 
Scheduler: Call Reports & Tasks
Plan PR calls to discuss business-related issues while building a stronger customer relationship.
Communicate events, clinics, in-store offers, and promotions.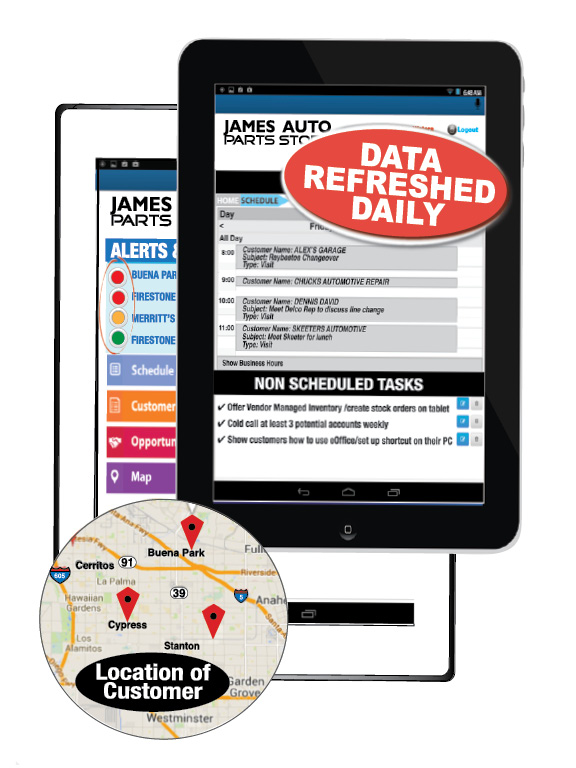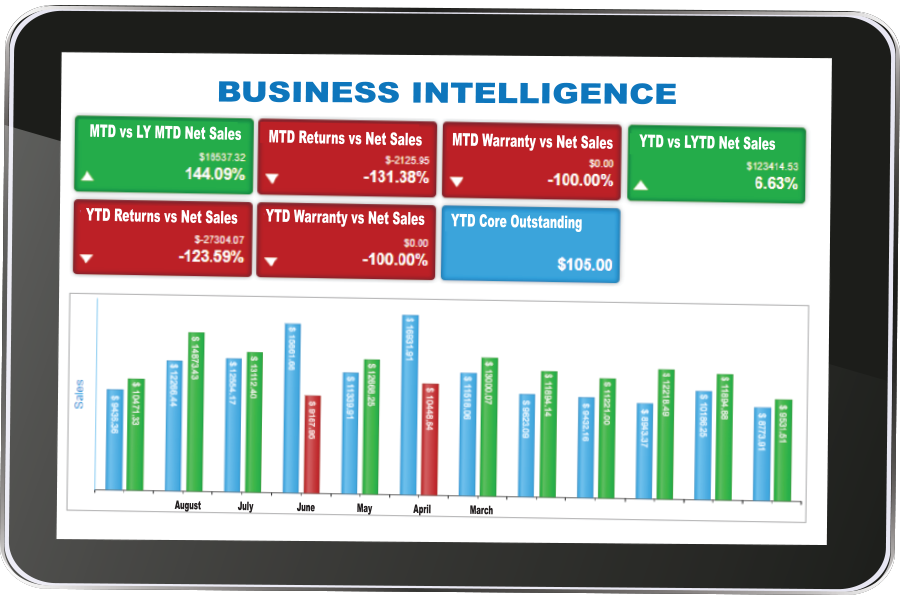 Interactive BI Sales
Dashboard
View two years of sales history: MTD, YTD is clearly displayed. 
See sales comparisons and trends in purchasing, product lines
Analyze Product Groups
Plus so much more
Build and strengthen customer loyalty and relations
Business hours, business type, authorized buyers, brand preference. 
Personal: Hobbies, Birthdays, Sports, plus so much more.
Target Marketing
Monthly Specials
Special Events
Promotions, etc.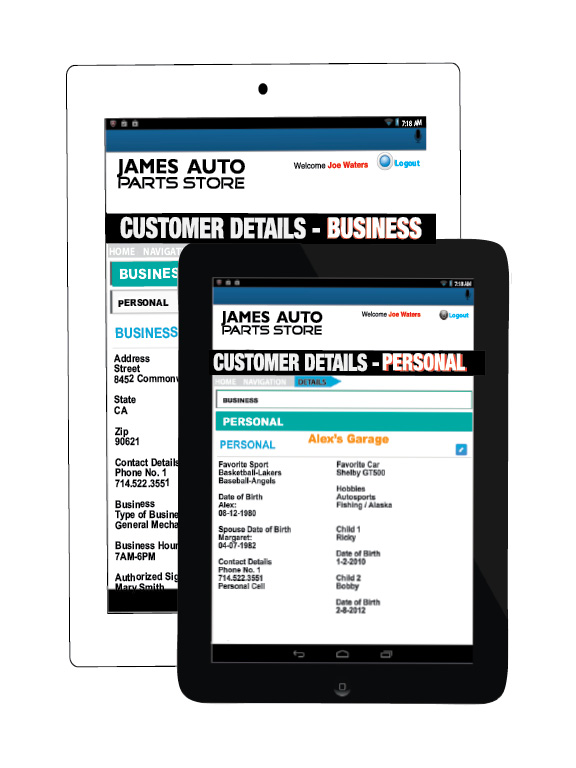 With Business Intelligence and CRM Your Counter Staff Can Be The Best of The Best.